Socio-economic impacts of ICT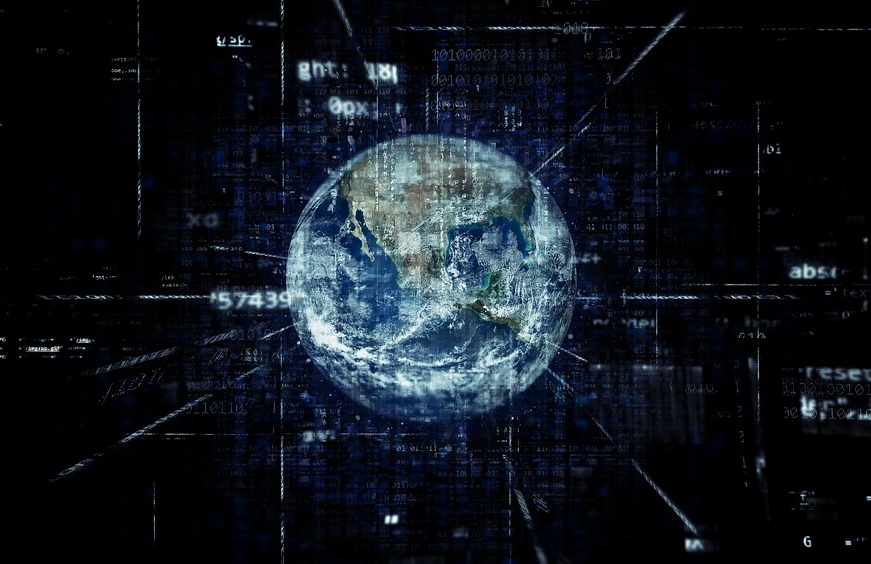 The impact of Information and Communication Technology upon business, society and culture in my lifetime and why ICT professionals are critical for developing ethical practices in the future.
Information and Communication Technology (ICT) is an enabler of change (ESCWA, 2014), and in less than a lifetime it's ubiquitous manifestation has seen it woven into the fabric day to day life. An intertwining of such magnitude, has seen significant impacts on the societal, cultural and business elements of life. With the potential to achieve greater heights, also comes the potential succumb to greater falls, and thus the development of ethical practices by ICT professionals will see a role of great importance in the future to come. This discussion reflects on the ever evolving roles of technology in business and society, how the progression of our interconnectivity and globalisation is causing the oppression and dissipation of the minority, and the potential ramifications of change that needs to be considered.
Impacts on Business
Technology has become a driving force for businesses of the modern world (The World Bank Group, 2016). The evolution and integration of ICT has reached the very core of organisations. Reshaping the many aspects at a microeconomic level and revolutionising the world on a macroeconomic scale (LIFE, 2016). The past few decades have seen life redesigned across all dimensions due to the side effects of multidisciplinary information and communication technologies (FAS, 2016). Advances in ICT has played a momentous role in globalisation, removing the restrictions of borders and physical access, allowing the world stay more closely connected and informed than ever (RAE, 2016). It is the industry that is taking over the world, with ICT based solutions and developments becoming increasingly valuable and important on a global scale (LIFE, 2016).
However, with the change and amplified inclusiveness of the role of technology also comes the change of organisational roles. Automated production, processes, and information handling, enable organisations to increase their presence while cutting costs and improving efficiency and profitability. With a growing population of 7 billion (Worldometers, 2016), it stands to reason that demand should be greater than ever. Yet hundreds years ago when the population was a mere fraction of its current size (Roser, 2016), one in three American workers were employed on a farm (Nazarian, 2014). Today, farmers comprise of just 2% of the US population, yet produce far more food. Compared to the 1950's, today's farmers produce 262% more food with 2% fewer inputs (AFBF, 2016). Inclusive of those inputs is labour, technology and science which has changed the capabilities of what could be done, while minimising what needs to be done.
The continued headway of ICT begs the questions "How far can it go?" and "Will things become to refined?". While the development of information technology and data communication has led to the creating of many new jobs, such as computer developers, technicians, designers, and analysts, its automated capabilities stand to eliminate far more jobs than it creates. For example, with computer controlled robots capable of replacing workers in production lines, workplaces such as warehouses once relying solely on labour, now need only a handful of employees to run and operate them. Many of the laborious skills of workers are now out of date, even trivial tasks such as marking multiple choice exam papers can now be done automatically. Additionally, technology can now produce better quality products than before. Robots can now weld car bodies more accurately than humans. Unlike humans, robots don't get tired, thus production and quality is more constant and consistent (GCSE, 2016). While this transformation may propel economic development temporarily, when factoring in the long term impact on society, is it really sustainable?
Impacts on Society
The advancement in technology has seen our lives revolve around technology. As consumers, new devices and machines are being released, making life easier and easier. Computers and international networks allow us to travel and accomplish without actually traveling and working. It is now possible to communicate and witness events while remaining at home behind a screen, and with the progression of automation working is becoming more and more deskilled (Barn, 2012). There are a several major implications of this current progression, many of which have two sides of the same coin, such as the cultural, social, educational and employment impact.
Technology has had a significant impact on the way education has evolved over the past decade. Education has become easier to access with improved content delivery, more readily available information, simulations, and the aid programs (Mitchell, 2009). Despite this, due to the rapid changes and advancements of the economy, it is forecast that two-thirds of students are training for jobs which may not exist in the future (Morton, 2015). Education now plays an important role in preparation for the workforce, due to automation, recent decades have already seen a huge shift in demand for higher education qualifications over labour skills (ABS, 2016). The risk of unemployment is of growing concern as ICT continues to replace and change jobs, and is bound to put a strain on the retraining of staff and students.
Another substantial implication of ICT is globalisation and its cultural ramifications. Despite its homogenizing effects, from an economic standpoint the increase integration and international co-operation is bursting with potential promoting increased economies of scale, economic growth, and free trade agreements (Pettinger, 2012). Globalisation allows markets and influence to spread world-wide, allowing people to become familiarised with different cultures. However, while the world is now more interconnect than ever, in a virtual Pangaea (supercontinent) of sorts, this is causing ideologies to start blending towards the global norm, thus the triggering the deterioration of individuality and unique cultural differences (Krcavnar, 2011).
Nevertheless, microprocessor-controlled devices and the connectivity and cooperation of the world are now also making our jobs easier, while making it easier to communicate with people, all of which leaves us with more leisure time to enjoy life (Copley, 2016). While ICT has many good social impacts, it is not without its downfalls, with more time being spent living through a computer, over time we have to consider the effect on personal health, as people get a reduced amount of exercise living behind a computer, not to forget the intermittent social development of youth, as they begin to lack social confidence in face to face environments (Makin, 2012).
Moreover, with ICT playing an increasingly pervasive role in our lives, the conduct of ICT professions will be subject to growing scrutiny (Aynsley, 2015). TechChange COO, Chris Neu, states that "technology is only 10% of the equation, while the rest is about the humans using technology". However, that 10% is a powerful percentage, capable of amplify effects through the population, it can act as a double edged sword, while it is possible to empower businesses and society, it can also devastate from an inverse action (Charles, 2014). It is now really up to us as humans to create and control an environment allowing humans to safely thrive with technology.  Delegates at a US systems administrator conference where asked "If you were sacked tomorrow, would you do damage on your way out of the organisation?", and according to the poll 85% said yes (Aynsley, 2015). Though the results may be an aberration of the norm, it highlights a serious issue which needs to be addressed. In a world where we are so dependent on ICT, a line must be drawn to legitimately address oneself an ICT professional, where one must be properly qualified and liable to uphold a strict code of ethics such as ones defined by the ACS.
Conclusion
Overall, information and communication is an enabler of change and we need to be more aware and proactive about the implications of its manifestation. While businesses may be using it to thrive, an ethical balance needs to be weighed to create a sustainably run economy without oppression over the individual. As a growing oppression of the minority will eventually affect or become the majority. While the process of international integration and globalisation has us more connected than ever, ICT should be used to support and enhance learning and profitability, while supporting and encouraging social development, individuality, and cultural diversity. The evolution of technology must protect and respect the rights of the people. With dependence on technology growing evermore, countermeasures and controls need to be set in place to ensure that the worlds moral compass evolves with its advances, and that ethical practices a developed in accordance with those changes.
References
ABS, 2016. 4235.0 – Qualifications and Work, Australia, 2015. [Online]
Available at: http://www.abs.gov.au/AUSSTATS/abs@.nsf/0/1839355F55AC72F6CA2579AA000F256C?Opendocument
[Accessed Aug 2016].
AFBF, 2016. FAST FACTS ABOUT AGRICULTURE. [Online]
Available at: http://www.fb.org/newsroom/fastfacts/
[Accessed Aug 2016].
Aynsley, B., 2015. Ethics essential for ICT professionals. [Online]
Available at: http://www.theaustralian.com.au/business/technology/opinion/ethics-essential-for-ict-professionals/news-story/78307af0586683a61e7a0d537c5f6cf8
[Accessed Aug 2015].
Barn, P., 2012. How does ICT affect our society today?. [Online]
Available at: http://social-impacts-of-ict-today.blogspot.com.au/2012/12/how-does-ict-affect-our-society-today.html
Charles, 2014. The Role of Ethics in Using ICTs for Peacebuilding. [Online]
Available at: https://www.techchange.org/2014/09/23/ethics-ict-technology-peacebuilding/
[Accessed Aug 2016].
Copley, S., 2016. Effect of ICT on Patterns of Employment. [Online]
Available at: http://www.igcseict.info/theory/6/social/
[Accessed Aug 2016].
ESCWA, 2014. Impact of ICT on social and economic development. [Online]
Available at: http://isper.escwa.un.org/FocusAreas/ImpactofICTonsocioeconomicdevelopment/tabid/273/language/en-US/Default.aspx
[Accessed August 2016].
FAS, 2016. The Global Technology Revolution. [Online]
Available at: http://fas.org/irp/nic/rand/mr1307.sum.html
[Accessed Aug 2016].
GCSE, 2016. ICT – Changing Work Patterns. [Online]
Available at: http://www.bbc.co.uk/schools/gcsebitesize/ict/implications/2workpatternsrev2.shtml
[Accessed Aug 2016].
Krcavnar, 2011. What are the cultural effects of globalization (positive/negative)?. [Online]
Available at: http://www.enotes.com/homework-help/what-cultural-effects-globalization-positive-400845
[Accessed Aug 2016].
LIFE, 2016. THE SIGNIFICANCE OF ICT FOR BUSINESS AND SOCIETY. [Online]
Available at: http://www.studie-life.de/en/life-studies/working-connected/the-significance-of-ict-for-business-and-society/
[Accessed Aug 2016].
Makin, S., 2012. Social Impacts of ICT. [Online]
Available at: http://the-social-impacts.blogspot.com.au/
[Accessed Aug 2016].
Mitchell, T., 2009. The way ICT has affected education. [Online]
Available at: http://04tmitchell.blogspot.com.au/2009/11/way-ict-has-affected-education.html
[Accessed Aug 2016].
Morton, R., 2015. Two-thirds of students training for jobs that won't exist. [Online]
Available at: http://www.theaustralian.com.au/higher-education/twothirds-of-students-training-for-jobs-that-wont-exist/news-story/2d2343561f3f8d7c86c98f516052413e
[Accessed Aug 2016].
Nazarian, A., 2014. The Technology Revolution and Its Role in Our Lives. [Online]
Available at: http://www.huffingtonpost.com/angella-nazarian/the-technology-revolution_b_4809786.html
[Accessed Aug 2016].
Pettinger, T., 2012. Costs and benefits of globalisation. [Online]
Available at: http://www.economicshelp.org/blog/81/trade/costs-and-benefits-of-globalisation/
[Accessed Aug 2016].
RAE, 2016. The process of globalisation. [Online]
Available at: http://www.skwirk.com/p-c_s-16_u-185_t-493_c-1812/nsw/geography/global-change/globalisation/the-process-of-globalisation
[Accessed Aug 2016].
Roser, M., 2016. World Population Growth. [Online]
Available at: https://ourworldindata.org/world-population-growth/
[Accessed Aug 2016].
The World Bank Group, 2016. Information & Communication Technologies. [Online]
Available at: http://www.worldbank.org/en/topic/ict/overview
[Accessed Aug 2016].
Worldometers, 2016. Current World Population. [Online]
Available at: http://www.worldometers.info/world-population/
[Accessed Aug 2016].