Is the digital divide an issue of social equity?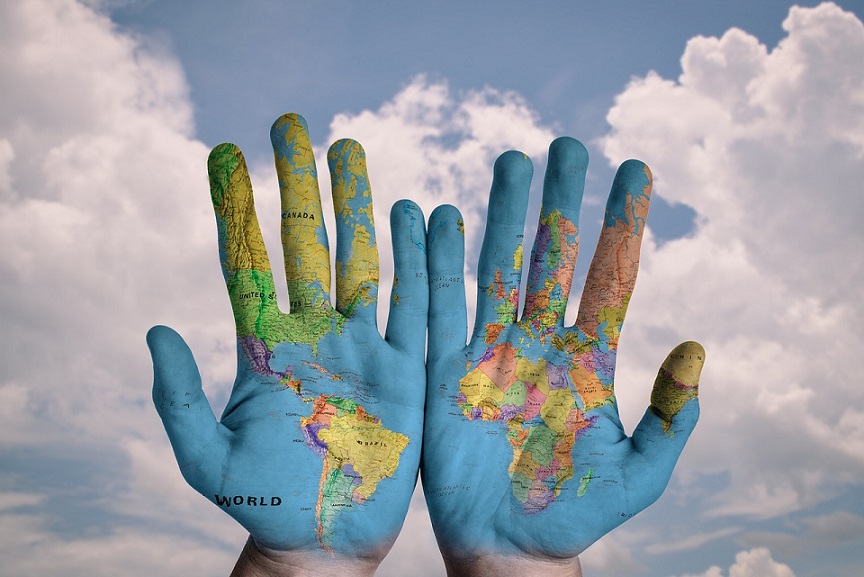 The Digital Divide
We live in a world where demographics and regions have unequal accessibility and use of modern technologies. This socio-economic gap is called the digital divide (Rouse, 2014). Despite the increasing connectivity providing more people with more opportunities, it still comes at a cost. As technologies continue to evolve rapidly, the balance of power is shifting to those who can afford it, helping the rich get richer, and widening the economic gap for inequality. Over time the divide has continued to grow, and will continue to grow unless there is an intervention to mitigate and reverse the rift. This discussion reflects on the ever evolving of technology in the world economy, and how the progression of connectivity and knowledge is causing the oppression and less fortuity of the minority.
Vast wealth can now be created by fewer and more knowledgeable workers (The Economist, 2014). The development of digital technology has led to the creating of many new jobs, however the endangerment of many others. Lack of knowledge and skills in IT are putting certain demographics at a disadvantage. The laborious skills of workers are now becoming out of date. IT gurus such as software developers and computing technicians are continuously developing software and technology to replaced physical actions, from driving to digging, the actions of a few are taking over the jobs many (Barn, 2012). As unemployment rises, the affordability of the benefits of digital connectivity diminishes.
The digitally enabled are becoming more digitally enabled at an accelerated rate, and the unconnected countries and individuals are being left behind (Pepper, 2015). Technology has had a significant impact on the advancement of education. Through the internet and computers, it has become easier to access with improved content delivery, more readily available information, simulations, and the aid programs (Mitchell, 2009). While this compliments enabled population's rise to success, and while affordability is an issue, inequalities are also arising in the networked world due to the lack of digital and media literacy, and communication skills required in order to use digital technology. An obstacle in the way of connecting developing countries is their struggle with low rates of literacy (Tavani, 2014). While efforts to unite the world by organisations, such as the UN and OECD, are aiding the convergence of developing countries with richer countries, their productivity is lagging (OECD, 2015). These countries are struggling to grow fast enough and maintain the momentum required to catch up to the rest of the world (Giller, 2014).
The digital divide is an issue arising as the by-product of globalisation caused by the socio cultural and economic differences of between the demographics and regions of the world. The gap is growing longer as the evolution of technology begins to only propel the most knowledgeable and skilled in IT forward. As the division between those who do and don't have access to the benefits of globalisation becomes more distinct, the digital divide becomes more of an issue of social equity. To bridge the problem, the socio cultural and growing economic differences need to be addressed to create the reliable and equal prosperity of globalisation.
References
Barn, P., 2012. How does ICT affect our society today?. [Online]
Available at: http://social-impacts-of-ict-today.blogspot.com.au/2012/12/how-does-ict-affect-our-society-today.html
GCSE, 2016. ICT – Changing Work Patterns. [Online]
Available at: http://www.bbc.co.uk/schools/gcsebitesize/ict/implications/2workpatternsrev2.shtml
[Accessed Aug 2016].
Giller, G., 2014. Developing Countries Still Far From Closing Digital Divide. [Online]
Available at: https://blogs.scientificamerican.com/observations/developing-countries-still-far-from-closing-digital-divide/
[Accessed Oct 2016].
Mitchell, T., 2009. The way ICT has affected education. [Online]
Available at: http://04tmitchell.blogspot.com.au/2009/11/way-ict-has-affected-education.html
[Accessed Aug 2016].
OECD, 2015. How to continue the shifting wealth momentum. [Online]
Available at: http://www.oecd.org/dev/development-posts-shifting-wealth.htm
[Accessed Oct 2016].
Pepper, R., 2015. The Paradox of ICT's Impact on Growth and Inequality. [Online]
Available at: http://blogs.cisco.com/gov/gitr2015
[Accessed Oct 2016].
Rouse, M., 2014. Digital divide. [Online]
Available at: http://whatis.techtarget.com/definition/digital-divide
[Accessed Oct 2016].
Tavani, H., 2014. Ethics and Technology: Controversies, Questions, and Strategies for Ethical Computing. 4th ed. US: Wiley.
The Economist, 2014. Wealth without workers, workers without wealth. [Online]
Available at: http://www.economist.com/news/leaders/21621800-digital-revolution-bringing-sweeping-change-labour-markets-both-rich-and-poor
[Accessed Oct 2016].